Winner of SPEC Kaivalya Dixit Distinguished Dissertation Award 2020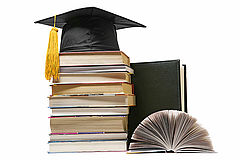 Thursday, December 10, 2020 21:48
Maher Alharby from Newcastle University: Models and Simulation of Blockchain Systems
The SPEC Kaivalya Dixit Distinguished Dissertation Award is an annual award that aims to recognize outstanding doctoral dissertations within the scope of the SPEC Research Group in terms of scientific originality, scientific significance, practical relevance, impact, and presentation.
The winning dissertation entitled "Models and Simulation of Blockchain Systems" was authored by Maher Alharby from Newcastle University, under the supervision of Prof Aad van Moorsel. The selection committee was especially impressed by the potential impact of the work, the rigor of the quantitative evaluations, the balance struck between design, development and evaluation, and the variety of publications associated with Dr Alharby's dissertation.
The award is to be presented at the International Conference on Performance Engineering (ICPE), provisionally scheduled to be held in Rennes, France in April 2021.
Given the high quality of dissertations nominated for this award, the committee decided to publicly recognize another dissertation as Runner Up, entitled "Performance Modelling of Distributed Stream Processing Topologies" and authored by Thomas Cooper, also of Newcastle University, under the supervision of Dr Paul Ezhilchelvan. Members of the committee were impressed by the industrial relevance of the application scenario, the sophistication of the modeling employed and the ``exquisite, well-articulated'' writing in the dissertation.
The award selection committee for 2020 was chaired by Prof William Knottenbelt of Imperial College London and consisted of the following members:
Marta Beltran (Rey Juan Carlos University, Spain)

John Murphy (University College Dublin, Ireland)

Andrew Rice (University of Cambridge, UK)

Evgenia Smirni (College of William and Mary, VA, USA)

Cary Williamson (University of Calgary, Alberta, Canada)

Katinka Wolter (Free University of Berlin, Germany)
The SPEC Distinguished Dissertation Award was established in 2011 to recognize outstanding dissertations within the scope of the SPEC Research Group. Contributions of interest span the design of metrics for system evaluation as well as the development of methodologies, techniques and tools for measurement, load testing, profiling, workload characterization, dependability and efficiency evaluation of computing systems. Dissertations defended between October 2020 and September 2021 will be eligible to be nominated for the 2021 award.