Winner of SPEC Kaivalya Dixit Distinguished Dissertation Award 2016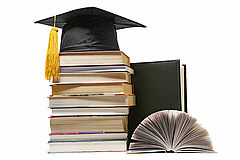 Thursday, December 1, 2016 08:30
Scott Beamer from University of California, Berkeley: Understanding and Improving Graph Algorithm Performance
The SPEC Kaivalya Dixit Distinguished Dissertation Award is an annual award that aims to recognize outstanding doctoral dissertations within the scope of the SPEC Research Group in terms of scientific originality, scientific significance, practical relevance, impact, and presentation. This year, the award committee considered 13 excellent dissertation submissions from universities around the world - Umea University, Technische Universitat Munchen, Queen's University (Canada), Imperial College London, Sapienza Universita di Roma, Bogazici University, Universidade de Lisboa, Charles University in Prague, University College Dublin, University of Waterloo, Ecole Polytechnique Federale de Lausanne, College of William and Mary and University of California, Berkeley.

The winning dissertation was authored by Scott Beamer III of University of California, Berkeley, under the supervision of Profs. Krste Asanovic and David Patterson. The selection committee appreciates the characterization and treatment of fundamental performance bottlenecks in graph processing and the contribution of the Graph Algorithm Platform (GAP) benchmark suite. The results of this dissertation are already in use and are likely to continue to produce contributions to the area of graph processing in the future.

The award is to be presented at the International Conference on Performance Engineering (ICPE) in Italy in April 2017.
Given the high quality of dissertations nominated for this award, the committee decided to publicly recognize the dissertation titled "Understanding and Efficiently Servicing HTTP Streaming Video Workloads" authored by Jim Summers under the supervision of Prof. Tim Brecht at the University of Waterloo as the runner-up to the award. The committee appreciates the contribution of a methodology, a benchmark, and a performance study for streaming video applications contributed by this dissertation.

The award selection committee for 2016 was chaired by Prof. J. Nelson Amaral of the University of Alberta and consisted of the following members:
Walter Binder, University of Lugano
Amer Diwan, Google Inc.
Lieven Eeckhout, Ghent University
Rudi Eigenmann, Purdue University
Antony L. Hosking, Purdue University
Guido Juckeland, Helmholtz-Zentrum Dresden-Rossendorf (HZDR)
Kalyan Kumaran, Argonne National Laboratory
Klaus-Dieter Lange, Hewlett Packard Enterprise
Elliot Moss, University of Massachusetts Amherst
Jeff Reilly, Intel Corporation
The SPEC Distinguished Dissertation Award was established in 2011 to recognize outstanding dissertations within the scope of the SPEC Research Group. Contributions of interest span the design of metrics for system evaluation as well as the development of methodologies, techniques and tools for measurement, load testing, profiling, workload characterization, dependability and efficiency evaluation of computing systems. Dissertations defended between October 2016 and September 2017 will be eligible to be nominated for the 2017 award.