Winner of the SPEC Distinguished Dissertation Award 2015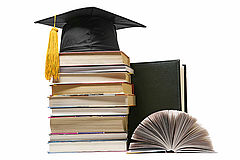 Thursday, January 21, 2016 05:00
Yufei Ren from Stony Brook University, New York - wins the 2015 SPEC Distinguished Dissertation Award.
Mauricio Breternitz, AMD, USA,
Yao-Min Chen, Oracle, USA
Ramesh Radhakrishnan, Dell, USA
Seetharami Seelam, IBM, USA
Petr Tuma, Charles University, Czech Republic
Zhibin Yu, China Shenzhen Institute of Advanced Technology, CAS, China
The SPEC Distinguished Dissertation Award was established in 2011 to recognize outstanding dissertations within the scope of the SPEC Research Group. Contributions of interest span the design of metrics for system evaluation as well as the development of methodologies, techniques and tools for measurement, load testing, profiling, workload characterization, dependability and efficiency evaluation of computing systems.