SPEC RG Welcomes its Newest Members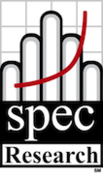 Monday, July 1, 2013 04:00
The Research Group welcomes the 14 new member organizations that joined SPEC RG in the past six months. SPEC RG actively solicits new participants interested in the activities of the Research Group.
Barcelona Supercomputing Center
Compilaflows
ForTISS GmbH
Huawei
MIT Lincoln Laboratory
RWTH Aachen University
University of Florence
University of Houston (Central Campus)
University of North Florida
University of Paderborn
University of Stuttgart
University Politehnica of Bucharest
SPEC RG is an open group and always welcomes new participants interested in any of the activities in the area of quantitative system evaluation and analysis.
Membership and general questions can be answered by SPEC's staff, easily reached at info(at)spec(dot)org.